Selected Website Listings
Sharon Butler. January 19, 2016
The Painting Center: When color matters
http://www.twocoatsofpaint.com/2016/01/the-painting-center-when-color-matters.html?spref=fb
http://www.colorobjects.com/en/magazine/item/333-louise-sloane-like-a-ten-year-old-having-a-great-day.html.
http://www.colorobjects.com/en/magazine/item/333-louise-sloane-like-a-ten-year-old-having-a-great-day.html.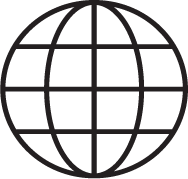 NEW BRITAIN MUSEUM OF AMERICAN ART

FOR IMMEDIATE RELEASE


A Celebration of Color, Texture, and Form: Louise P. Sloane's The Mighty Quinns debuts at the New Britain Museum of American Art

New Britain, Conn., Oct. 11, 2012 – The New Britain Museum of American Art is pleased to announce the recent acquisition of Louise P. Sloane's painting The Mighty Quinns. A graduate of the School of Visual Arts in New York City, Sloane draws on geometric abstraction and a love of both color and texture. Her aesthetic belongs to a long lineage of reductive and minimalist artists such as Piet Mondrian, Kazimir Malevich, Ilya Bolotowsky, and Josef Albers, but strives "to utilize this rich past and move forward through my own modifications and additions."

The Mighty Quinns is the largest painting in Sloane's latest body of work, which employs the purity of the square combined with rows upon rows of layered paint, resulting in a richly textural composition with an intricate, woven appearance. Each row is created by using a pastry tube to apply the paint in a cursive manner. Though it is abstracted, the reference to written language is inspired by text from Allen Ginsberg's Collected Poems, which hold personal significance for Sloane. Through laborious mark-making that borders on meditation, Sloane moves beyond the realm of minimalism toward a more conceptual practice.

The title playfully evokes Bob Dylan's eponymous song, but is in actually a more deliberate reference to "quinacridones", a family of synthetic pigments used to make paints of exceptional vibrancy. Indeed, Sloane favors undiluted, unmixed and electric colors. As Lilly Wei, New York-based art critic and independent curator, observes, "The mixing takes place on the painting itself, optically, as one color reacts to another…" In The Mighty Quinns, the result is a tension between the blue, crimson, scarlet and orange, which enlivens the simplicity of the square with rhythm and vibration.

The Museum is delighted and honored to add this monumental painting to the permanent collection thanks to the Sideshow Gallery in Williamsburg, Brooklyn, New York. The Mighty Quinns can be viewed on the far wall of the Museum's Maximilian E. and Marion O. Hoffman Foundation Gallery (Introductory Gallery) this fall. Sloane's work is represented in other significant public collections, including the Jane Voorhees Zimmerli Art Museum, Savannah College of Art and Design, Virginia Museum of Fine Arts, and the Yeshiva University Museum. Sloane has most recently exhibited at Sideshow Gallery and has also shown in numerous galleries including OK Harris and Semaphore Gallery in New York City, and the Elaine Benson Gallery in Bridgehampton, New York.


New Britain Museum of American Art
Museum Hours
Tuesday, Wednesday, Friday: 11 a.m. – 5 p.m.
Thursday: 11 a.m. – 8 p.m.
Saturday: 10 a.m. – 5 p.m.
Sunday: noon – 5 p.m.
Closed on Mondays and national holidays.

Tours
Tours for school and adult groups are available by appointment and should be booked four weeks in advance. American Masterpieces Tour at 1 p.m. Sundays.


Admission
Adults: $12; Senior Citizens, $10; Students, $8; Children under 12: free. Free admission from 10 a.m. – noon on Saturdays. A Blue Star Museum. $1 Admission with EBT.

Café
The Café on the Park serves American fare with regional emphasis.

Museum Shop
The Museum Shop offers unique items related to the Museum's collection.

Directions:
From Interstate 84:
Take Exit 35 onto Rt. 72. Take Exit 8. Follow signs to Museum.

From Interstate 91:
Take Exit 22N (Rt. 9 North). Take Exit 28 onto Rt. 72W to Exit 7. Follow signs to Museum.

56 Lexington Street
New Britain, CT 06052
www.nbmaa.org
Accredited by the American Association of Museums

The New Britain Museum of American Art is a member of the Connecticut Art Trail, a partnership of fifteen world-class museums and historic sites across the state. Discover collections rich in history and heritage, including European masterpieces, American Impressionism, ancient art and contemporary culture. Make the Connecticut Art Trail part of your next travel experience. Visit www.arttrail.org for information about member museums and lodging packages.





Piri Halasz
(An Appropriate Distance)From The Mayor's Doorstep
November 7, 2011
Louise and Randy Hotter Than 'Ell
Sideshow Gallery, Williamsburg, Brooklyn, NY
http://www.pirihalasz.com/blog.htm?post=821886
Panero, James
Panero's Latest: Gallery Chronicle (May 2015)
Posted: 01 May 2015

MAY 2015
Gallery chronicle
by James Panero
"Louise P. Sloane: Recent Paintings" at Andre Zarre Gallery

Louise P. Sloane's recent abstractions are unmistakable. All are squares, divided into quadrants, with another quarter-size square in the center. All are comprised of high-chroma complementary colors. And all are filled with dense lines of what resembles cursive writing, arranged horizontally on the outer squares and vertically on the inner ones. That's a busy program. Repeated over multiple canvases, it might sound mannered, or overly cautious, with the suggestion that an artist has fallen into doing one thing too well.
Then again, such a series done right can explore the nuances of repetition, pattern, and variation. Such was the case for Josef Albers's squares, and it is again true for Sloane's squares now on view at Andre Zarre.5 For these acrylics on aluminum panel, Sloane has become expert at modulating the colors of her squares and her writing. Just the right halo of color radiates around the edges of the compositions and beneath the text. She also contrasts the hard edges of her grid with the hand softness of the writing, which is laid down in three dimensions like pastry piping on top of her grids. Best appreciated in person, the writing shows variation one painting to the next, which have coded titles such as "4cbs" and "Bintel Blues." What becomes clear is that these are not mechanical repetitions but personal memoirs written out longhand. In fact, her father's own writing is a source material. Would it be better if this text was more legible, or said something more public (I had to ask if it referenced anything at all)? Perhaps not, as what's private here gets subsumed into personal abstraction.